I am happy to let you know that I plan to run again in the May 21st, 2024, primary election.
As I begin my campaign for re-election as your County Commissioner for District 2, I am hoping you can attend our campaign kick-off on Tuesday, November 14th.

I would like to thank the voters of District 2 for choosing me to represent them as their county commissioner. It is such an honor to be elected as the next District 2 commissioner. I am humbled that you would place your faith and trust in me. That is a responsibility that I do not take lightly. I look forward to working hard to preserve the quality of life that we all enjoy here in Cherokee County. I will always represent the best interests of the residents and business owners with honesty and integrity.
I would also like to thank my campaign team and all the volunteers who worked tirelessly to help us achieve this accomplishment. Lastly, I would like to thank my wife Gail and all our family and friends for their unending support throughout this campaign.
Thank you all again, I look forward to the opportunity to serve you.

My Name is Richard Weatherby
and I want to be your next Commissioner for District 2
"I am running because I love Cherokee County and I want to preserve the quality of life we all enjoy for generations to come. As the next commissioner for District 2, I will remain focused on what counts, the people and our community.
I bring the experience, conservative values, commitment, and strong desire to serve the people in our community. I am not a politician; I am a citizen who genuinely cares about Cherokee County and the people that live and work here. I will represent your best interests with honesty and integrity, and I will always be accessible to listen to your issues of concern.
I want to be your voice on the Commission, and I am asking for your vote on August 11th in the Republican Primary Runoff Election."
On the Issues
"Growth is the issue that people are most concerned about and I have a proven record of supporting responsible growth as a member of the planning commission for the last seven years. Finding solutions to relieve the traffic congestion is my top priority, I want all county residents to have more time to spend with their families and less time sitting in traffic. Other important issues that I want to focus on are bringing good quality jobs to the county, fully supporting our public safety, ensuring that our parks meet the recreational needs of all residents, lower taxes, and to establish a cooperative relationship with our cities so that we can all work together in the best interests of every county resident".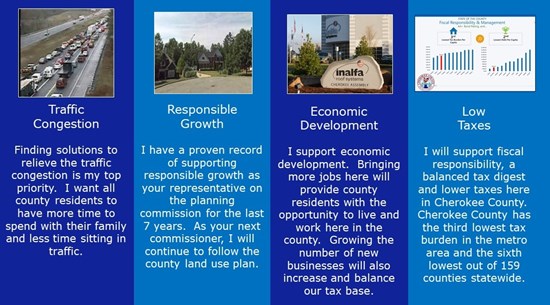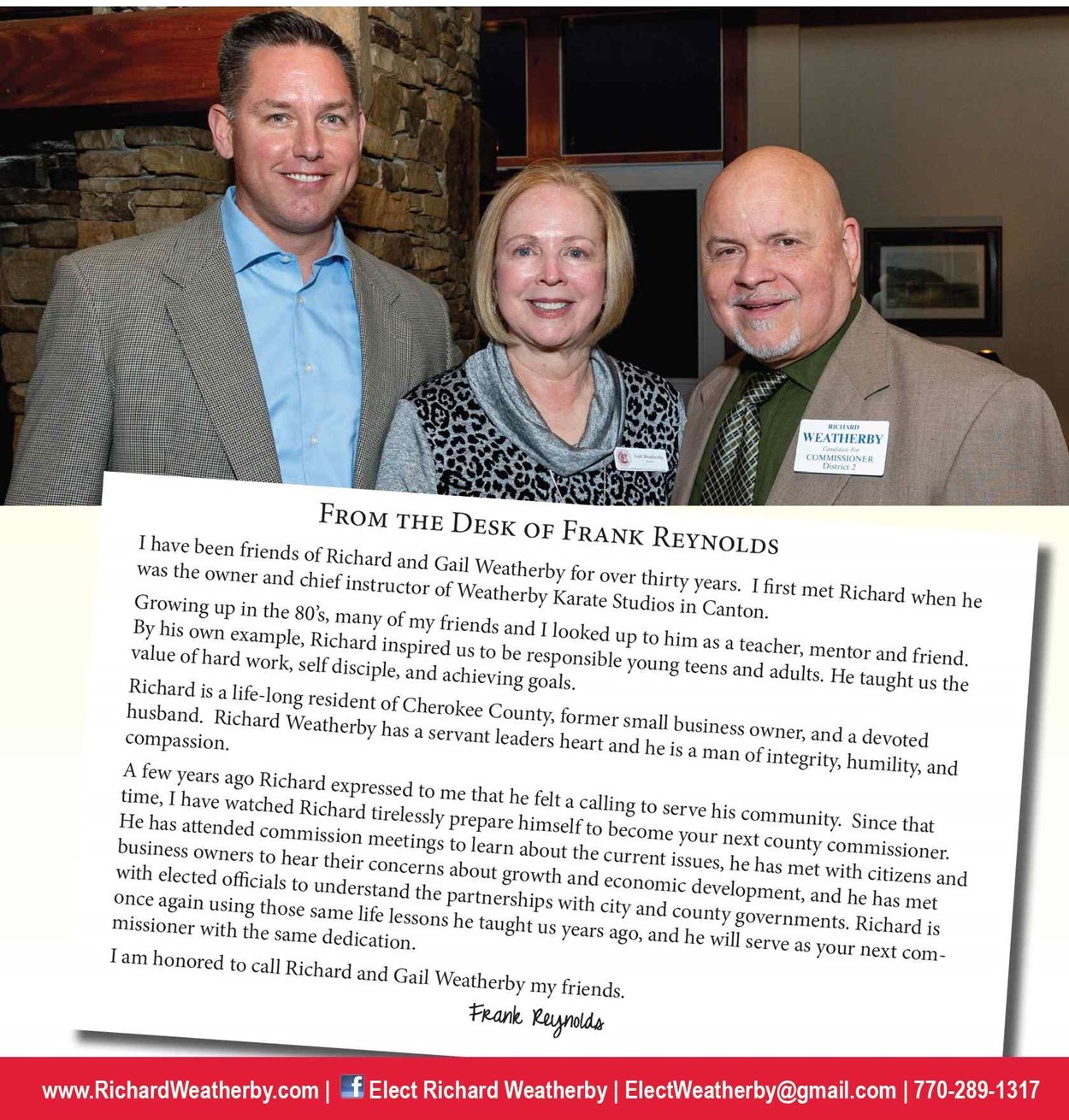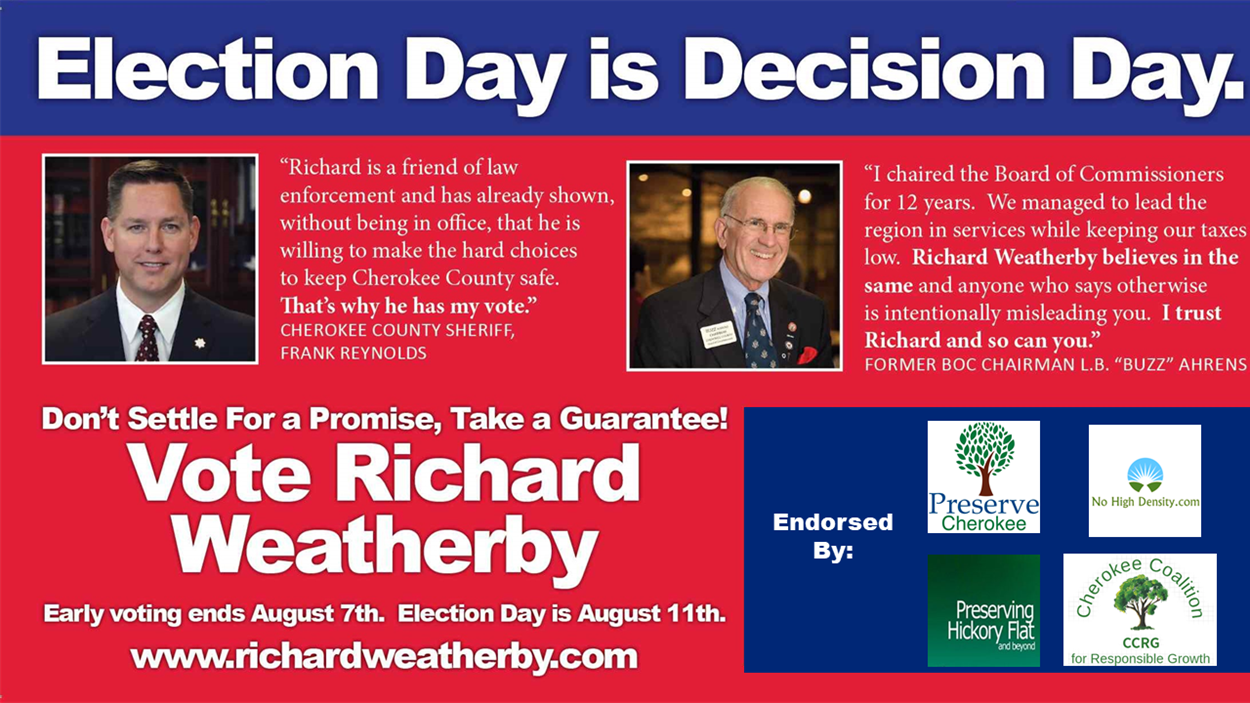 Endorsements